Helon has passed ISO9001, ISO14001, iso45001, EU ATEX, international IECEx (QAR, QAN) and other management system certification, company gets into the vendor list of well-known enterprises and becomes the strategic partners(primary suppliers) for Sinopec, CNPC, CNOOC, CNAF, SINOCHEM, PLA, SINOGRAIN, COFCO, PipeChina etc., and company are shortlisted suppliers of China nuclear industry group. The products are exported to more than 50 countries and regions such as the Middle East, Europe, Southeast Asia, Russia, Kazakhstan and Africa. There are hundreds of offices and first-class business teams in China.
Helon Explosion-Proof Electric Co., Ltd. is a member of "the national explosion-proof electrical equipment standardization technical committee", "the executive director of China Electrical Industry Association", "the chairman of explosion-proof electrical branch of China Electrical Industry Association", the enterprise of "national specialized special new little giant", "Zhejiang explosion-proof electrical enterprise research institute" and "Wenzhou industrial design center ", "Provincial high-tech enterprise R & D center", has won honors of "AAA contract abiding and trustworthy unit", "AAA bidding credit enterprise", "Zhejiang famous trademark", "Zhejiang Patent Demonstration Enterprise", etc.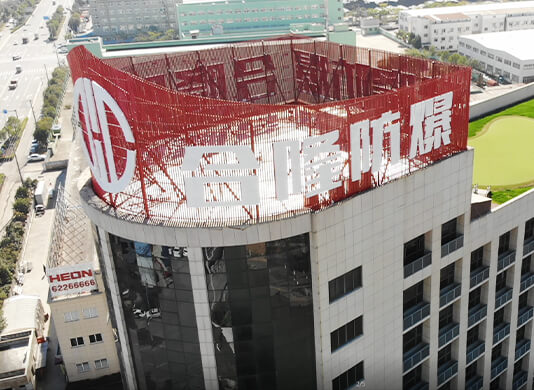 Helon Explosion-Proof manufacture with advanced production process and equipment, and the key processes such as die casting, cutting, welding, machining, spraying, glue filling and assembly have realized automation or semi automation. The test lab is equipped with integrating sphere, distribution photometer, high and low temperature alternating damp heat test box, salt spray test equipment, sand dust test box, protection test equipment, spectrum analyzer and universal measuring instrument, and other a batch of advanced testing equipment and measuring instruments, it is one of the most advanced and well-equipped manufacturing enterprises in the explosion-proof industry in China.
The company has strong technical team, has a large number of senior engineer and manager, and has developed a series of explosion-proof products, which represent the leading level of explosion-proof products in China, and has obtained about 200 national patents. The products have obtained the explosion-proof certificates of ATEX, IECEx, EAC of the customs union, CE, CCC and fire-fighting product certification. Especially, the maintenance free energy-saving explosion-proof LED lamps and automatic suspension lamps The hanging explosion-proof lamp is listed as "national torch plan project" and "national Spark plan project", which fully meets the requirements of explosion-proof, waterproof, anti-corrosion, dust-proof, environmental protection, energy saving, ultra long service life and safety, and has become a new generation explosion-proof product which leading lighting and electrical appliances.